Sales
·
OUR HQ
·
Hybrid Remote
Business Development Manager: £100,000-£140,000 OTE (uncapped)
If you love food and technology as much as we do, you'll love life at Vita Mojo. We're on a mission to revolutionise the hospitality experience for operators and their customers.
We usually respond within a day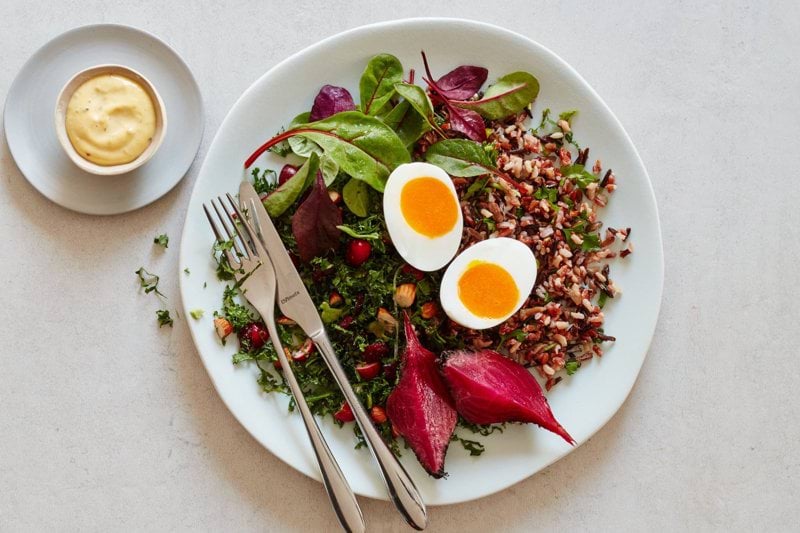 Location: Central London
Job Type: Full time 
Compensation: £120,000- £140,000 OTE (uncapped)
Why join us?
If you love food and technology as much as we do, you'll love life at Vita Mojo. We're on a mission to revolutionise the hospitality experience for operators and their customers. Through our smart digital products, we're powering the digital transformation of your favourite pubs, bars and restaurants. And we want a world where everyone gets the meal they're hoping for. Each and every time.
Our Vita Mojo DNA
We're proud to have built an award-winning digital platform. Vita Mojo is a positive, energetic and forward-thinking place to work, and when you become a Moji, you'll be joining a supportive team who've always got your back. Our passion for technology and food is matched only by our support for our people.
About the role
We are looking for a motivated Business Development Manager (BD) Manager to join our growing commercial team of four commercial specialists. Supported by a commercial framework and strategy to identify prospects, we believe in creating long lasting and sustainable relationships with small and large restaurant groups. As a BD Manager you will be supporting the team and company in our growth plans. We provide innovative technology that enables personalised experiences and allows restaurants to transform their operations, creating a market leading brand experience for their customers. As a key member of the commercial team, you will be directly responsible for winning new business. Typically larger multisite prospects (QSR & fast casual restaurant chains in the UK and Europe).

The day-to-day

Working in a startup means that things often change and we adapt to the growing and changing needs of the business. We expect the below to be the bulk of the role, but this may change over time depending on your own development needs, aspirations and the makeup of the team.
🔎Identify new prospective clients and nurture good working relationships with them. 
🎯Hit monthly sales targets set by the commercial strategy by converting prospects into new Vita Mojo partners.  
🧠Develop in-depth knowledge of the Vita Mojo Operating System (VMOS) software used by our clients by becoming an expert user.  
🙏Contribute to and execute agreed commercial strategy and quarterly/yearly goals.  
🚀Work across teams including product, engineering, client success and operations to successfully win and implement VMOS with a number of high profile restaurants.  
🧩Build B2B networks within QSR, coffee, casual dining restaurant and pub & bar sectors  
💻Proactive outreach and management of prospects within sales pipeline  
🤝Effective relationships across B2B press, conferences and thought leadership platforms  
📈Communicate market needs and trends internally to allow for effective product development  
📊Deliver integrated solutions in professional presentations, with a detailed understanding of client requirements.  
 🏆Carefully craft ongoing relationship pre-award stage, leading to successful outcome  
👥Lead on commercial and contract negotiation  
🔀Effectively manage a CRM system

✅Work closely with SDR(s) to generate consistent pipeline of sales opportunities  
💪Working closely with the Head of Sales, take on elements of leadership responsibilities within the sales team
 
About you
You have a demonstrable sales track record preferably in selling SaaS products in the hospitality industry.
You will be a target driven individual, who thrives under pressure and will work to quarterly and yearly goals.
You will have the ability to communicate naturally but professionally, both in verbal and written form, and understand when, and how to influence others, both internally and externally.
You have knowledge and/or experience working in the restaurant or catering sector.
You love working in a high-paced agile environment and are eager to learn new technologies and ways of working.
You can effectively organise your own work and are aware of how to spend your time efficiently to get stuff done.
You thrive on flexibility and are confident in making your own decisions with a minimum of administrative hurdles.
You can work hard and have fun, while dreaming big.
You are a confident, self-aware team player who is open to receiving and providing feedback, and relish the opportunity to establish positive and productive working relationships built on a foundation of trust.
You have a minimum of 3 years experience in a sales role, preferably with an established set of contacts in the UK hospitality industry
Work perks and benefits
🏆 We pride ourselves on our fantastic open, honest, inclusive culture that we have built, and continue to build. 🏗️
As a testament to this, Vita Mojo has secured a place as the UK's Number 1 startup to work for by Tempo.
Our approach. We work on a hybrid model which means that once a week teams come into the office for an optional team collaboration day, and the other four days are spent working from home (or hot-desking in the office if that's your jam!).
💪 We're proud of the flexibility that we offer our Mojis (check us out on Flexa's Global Top 100 companies!) and want to promote a positive work/life alignment. A one-size-fits-all approach won't work for every Moji and team, and we encourage you to have conversations with your line manager and team to understand your work preferences and team needs.
The aim is to ensure that Mojis are able to maximise their potential, build trust with their teams, establish an effective work/life alignment and also meet the needs of our growing business! 🚀
💻 Your tech kit. We want to supply you with the best hardware to get the job done. We will set you up with your basic kit when you start and anything else you need once you have some time to get your feet on the ground.
🏡 Work from home kit. When you join we'll work with you to understand your work from home needs, and get you set up to be your most productive while working from home.
🕰️ Your hours. Where possible, you set your own hours to get the work done in line with your team and company needs. If you're an early riser, come in as early as you like; if you need to do the morning school run, come in a bit later. At the end of the day, the work needs to be done but we also need you to balance that with life.
🌵 Your work environment. Our bright and spacious offices offer lots of natural light, a jungle of plants, and different spaces to relax and focus on what you need to do.
🍑 Food and drink. We stock all the coffee and tea you can drink when in the office and we're never without snacks!
💳 Your budget. You have a monthly £80 wellbeing and lifestyle allowance available through your own personal wallet. Spend it on anything (within reason!) that will help improve your life.
💗 Your development. We have found that Mojis who thrive at Vita Mojo embrace a growth mindset and are proactive about their development, find ways to contribute and grow in non-linear (and linear!) ways. We offer a £600 L&D budget to support you in that development and to gain the skills, knowledge and relationships you need to soar, whether at Vita Mojo or later on in your development journey.
🧠 Your mental health. Through our partnership with Spill, you can ask a therapist for advice, schedule a one-off therapy session, or use a series of therapy sessions. We also offer Mental Health Days to use in moments when you need to take a day for some additional space to refocus your energies. Personal coaching is available to all Mojis through our partnership with MoreHappi, to help you grow and reach your goals!
🌴 Your holidays. We believe in finding your work life alignment and want you to take advantage of your 25 days of leave, plus public holidays. Your holiday allowance increases after each complete calendar year of service, up to 28 days.
💚 Carer's Leave. We understand life happens and you may need to take some time to support your loved ones. Whether that be looking after your sick dog, friends or family members. We offer one week (5 days) paid leave to all Mojis.
🐣 Welcoming a child into your life. We have enhanced Parental leave policies! Parental leave is offered to all Mojis after 3 months at the company. Parental leave is the collective term and includes maternity, paternity, adoption leave and surrogacy. Our leave policy is meant to help you navigate through this time as successfully as possible.
We recognise both the primary caregiver (the person who spends most time with the child) and the secondary (typically this is the non-birthing parent). Primary caregivers receive full pay for the first 16 weeks and 50% pay up to week 32. But need more time off? No problem, you can take up to 52 weeks (statutory) with us!
Secondary caregivers receive full pay for the first 4 weeks and an additional 2 weeks after 36 months of continuous service. It's up to you when you start your leave, we are here to support you through the whole process.

🤒 Your health. We offer 10 days of full pay sick leave.
🥳 Your birthday. We love celebrating birthdays, whether through baked goods or gifts, and you also get the day off on (or around) your birthday every year.
🍾 Your social spirit. We love socialising with our fellow Mojis, whether through monthly drinks in the office, quarterly offsite socials (both virtual and in person), celebrating milestones, or anything else that comes up, we enjoy hanging out with each other!
🐶 Dog friendly. We love our furry friends who visit the office! Calling all responsible pet owners to join us! 😊

Our Vita Mojo DNA
Our passion for technology and food is matched only by passion for our people.
Vita Mojo is a positive, energetic and forward-thinking place to work, and when you become a Moji, you'll be joining a supportive team who've always got your back. Like migratory birds flying in a 'V' formation, we know when to lead from the front, and when to take turns in supporting those who are leading. We value openness, with clear lines of communication, and we don't sugarcoat reality – growing a global company requires hard work and the energy to solve complex problems.

Sales
·
OUR HQ
·
Hybrid Remote
Business Development Manager: £100,000-£140,000 OTE (uncapped)
If you love food and technology as much as we do, you'll love life at Vita Mojo. We're on a mission to revolutionise the hospitality experience for operators and their customers.
Loading application form
Already working at Vita Mojo?
Let's recruit together and find your next colleague.