Client Success
·
OUR HQ
·
Hybrid Remote
Customer Support Agent [German Speaking]
If you love food and technology as much as we do, you'll love life at Vita Mojo. We're on a mission to revolutionise the hospitality experience for operators and their customers.
We usually respond within a day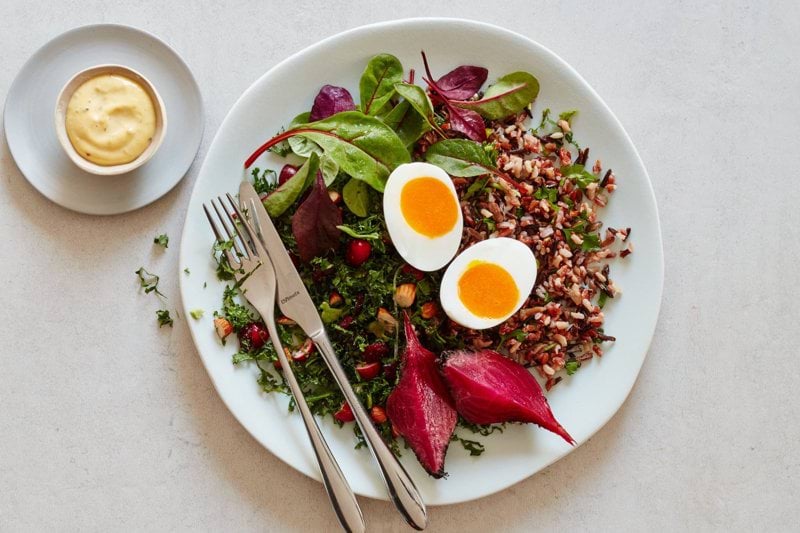 Location: Central London (Hybrid remote - 1 day in office) 
Job Type: Shift pattern working, with the availability to work assigned shift rotations

Why join us?
If you love food and technology as much as we do, you'll love life at Vita Mojo. We're on a mission to revolutionise the hospitality experience for operators and their customers. Through our smart digital products, we're powering the digital transformation of your favourite pubs, bars and restaurants. And we want a world where everyone gets the meal they're hoping for. Each and every time.
Our Vita Mojo DNA
We're proud to have built an award-winning digital platform. Vita Mojo is a positive, energetic and forward-thinking place to work, and when you become a Moji, you'll be joining a supportive team who've always got your back. Our passion for technology and food is matched only by our support for our people.
About the role
At Vita Mojo, we have the opportunity to support a product suite that is fundamentally changing the way restaurants see technology and the end customer experience. As a Customer Support Agent, you will be a pivotal part of our day-to-day operations, working directly with leading restaurant brands in helping them use Vita Mojo, answering product questions, tracking feedback, escalating issues, and acting as the bridge between our clients and our client success, product, design and development teams.
Working cross-functionally and with a product that's central to helping hospitality businesses thrive, we promise no two days will look alike. This role is perfect for someone who enjoys communicating with clients every single day, having technical conversations with non-technical people, and having the ambition to become an encyclopaedia of knowledge about how Vita Mojo works and what it is capable of.  
The day-to-day
Working in a startup means that things often change and we adapt to the growing and changing needs of the business, yet our primary focus remains the same - maintaining a world-class customer support experience and ensuring customers get the most out of Vita Mojo's products and services. Reporting to our Customer Support Manager, your responsibilities will largely cover the following areas:

Customer Care - Taking ownership of customer queries and managing expectations at every stage to deliver impactful support. This ranges from prioritising quick responses via email and live chat to receiving customer calls and providing step-by-step guidelines for the resolution of complex issues.

Product support - You will have a deep understanding of our products and the ability to configure or troubleshoot a diverse range of customer queries from recently onboarded clients to more complex issues that existing customers may have.

Problem solving - You relish the challenge to investigate, diagnose, document, and prioritise customer issues, leveraging internal tools and escalation teams as necessary. This includes reproducing and documenting bugs for the Engineering and Product teams.

Operational excellence - You delight the customer with every interaction. You will have a strong pulse on identifying key findings and suggesting product and process improvements to continually optimise performance. This includes updating our internal knowledge hub with information about technical issues and useful discussions with customers. Sharing feature requests and effective workarounds with team members.

Key Performance Indicators - You enjoy taking ownership of driving performance metrics to deliver world-class service. Some of these include: customer satisfaction (CSAT), time to first response, handle time and ticket resolution rate
About you
Ability to work shifts patterns -This role will be part of our customer support team that is available from 6am-11pm, seven days a week. Flexibility and willingness to work shift patterns is essential.
Previous experience - You've worked in a customer facing role, working with business critical software that is vital to day to day operations.
Customer focused - You have a passion for talking to customers all day, every day. You empathise with clients in a genuine way that lets them know you understand their pain points, how they use our suite of products and, more importantly, why.
Communication - You're an articulate communicator (both written and verbal). You enjoy crafting clear and concise messages to customers and internal stakeholders alike with the ability to adjust the level of technicality based on the end user.
Technically proficient - You genuinely enjoy technology and have the ability to grasp complex concepts relating to Vita Mojo's Operating System.
Time management - You're able to balance multiple priorities while working in a high volume environment.
Problem solving - You are naturally curious and embrace the challenge of solving problems, both with software and soft skills. Learning from previous obstacles and maintaining a proactive approach to anticipate future problems and act to mitigate their effects.
Resilient - You're able to stay focused, adapt and persevere in the face of obstacles.  
It will be a bonus if you: 
Have previous experience in a customer support role within a B2B software company
Have previously worked in hospitality.
Have previously used Zendesk or Salesforce in a support capacity.
Have a basic understanding of web technologies (HTML, CSS)
Work perks and benefits
🏆 We pride ourselves on our fantastic open, honest, inclusive culture that we have built, and continue to build. 🏗️
As a testament to this, Vita Mojo has secured a place as the UK's Number 1 startup to work for by Tempo.

💪 We're proud of the flexibility that we offer our Mojis (check us out on Flexa's Global Top 100 companies!) and want to promote a positive work/life alignment. A one-size-fits-all approach won't work for every Moji and team, and we encourage you to have conversations with your line manager and team to understand your work preferences and team needs.
The aim is to ensure that Mojis are able to maximise their potential, build trust with their teams, establish an effective work/life alignment and also meet the needs of our growing business! 🚀
💻 Your tech kit. We want to supply you with the best hardware to get the job done. We will set you up with your basic kit when you start and anything else you need once you have some time to get your feet on the ground.
🏡 Work from home kit. When you join we'll work with you to understand your work from home needs, and get you set up to be your most productive while working from home.

🌵 Your work environment. Our bright and spacious offices offer lots of natural light, a jungle of plants, and different spaces to relax and focus on what you need to do.
🍑 Food and drink. We stock all the coffee and tea you can drink when in the office and we're never without snacks!
💳 Your budget. You have a monthly £80 wellbeing and lifestyle allowance available through your own personal wallet. Spend it on anything (within reason!) that will help improve your life.
💗 Your development. We have found that Mojis who thrive at Vita Mojo embrace a growth mindset and are proactive about their development, find ways to contribute and grow in non-linear (and linear!) ways. We offer a £600 L&D budget to support you in that development and to gain the skills, knowledge and relationships you need to soar, whether at Vita Mojo or later on in your development journey.
🧠 Your mental health. Through our partnership with Spill, you can ask a therapist for advice, schedule a one-off therapy session, or use a series of therapy sessions. We also offer Mental Health Days to use in moments when you need to take a day for some additional space to refocus your energies. Personal coaching is available to all Mojis through our partnership with MoreHappi, to help you grow and reach your goals!
🌴 Your holidays. We believe in finding your work life alignment and want you to take advantage of your 25 days of leave, plus public holidays. Your holiday allowance increases after each complete calendar year of service, up to 28 days.
💚 Carer's Leave. We understand life happens and you may need to take some time to support your loved ones. Whether that be looking after your sick dog, friends or family members. We offer one week (5 days) paid leave to all Mojis.
🐣 Welcoming a child into your life. We have enhanced Parental leave policies! Parental leave is offered to all Mojis after 3 months at the company. Parental leave is the collective term and includes maternity, paternity, adoption leave and surrogacy. Our leave policy is meant to help you navigate through this time as successfully as possible.
We recognise both the primary caregiver (the person who spends most time with the child) and the secondary (typically this is the non-birthing parent). Primary caregivers receive full pay for the first 16 weeks and 50% pay up to week 32. But need more time off? No problem, you can take up to 52 weeks (statutory) with us!
Secondary caregivers receive full pay for the first 4 weeks and an additional 2 weeks after 36 months of continuous service. It's up to you when you start your leave, we are here to support you through the whole process.

🤒 Your health. We offer 10 days of full pay sick leave.
🥳 Your birthday. We love celebrating birthdays, whether through baked goods or gifts, and you also get the day off on (or around) your birthday every year.
🍾 Your social spirit. We love socialising with our fellow Mojis, whether through monthly drinks in the office, quarterly offsite socials (both virtual and in person), celebrating milestones, or anything else that comes up, we enjoy hanging out with each other!
🐶 Dog friendly. We love our furry friends who visit the office! Calling all responsible pet owners to join us! 😊

Team

Locations

Remote status

Hybrid Remote
Our Vita Mojo DNA
Our passion for technology and food is matched only by passion for our people.
Vita Mojo is a positive, energetic and forward-thinking place to work, and when you become a Moji, you'll be joining a supportive team who've always got your back. Like migratory birds flying in a 'V' formation, we know when to lead from the front, and when to take turns in supporting those who are leading. We value openness, with clear lines of communication, and we don't sugarcoat reality – growing a global company requires hard work and the energy to solve complex problems.

Client Success
·
OUR HQ
·
Hybrid Remote
Customer Support Agent [German Speaking]
If you love food and technology as much as we do, you'll love life at Vita Mojo. We're on a mission to revolutionise the hospitality experience for operators and their customers.
Loading application form
Already working at Vita Mojo?
Let's recruit together and find your next colleague.